Copyright Gamesweeper.com 2011-2013 webmaster H.minnema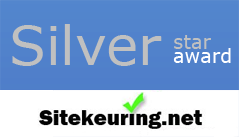 It's been a long time coming, but Sony has finally confirmed the PS4 release date and most of its specs. Here's were we take a look at the PS4 release date and specs.
PS4 release date
At a PS4 launch event held in New York on 20 March, Sony revealed to the world that the PS4 was officially on its way and the PS4 release date for some countries would be for Christmas 2013. I think we can safely say that the UK will be amongst one of the first batches of countries to see the PS4 - this assumption is based on the fact that the UK speak the same language as the US (a major market for Sony PlayStation, and is a big dig when developing games), also the UK has an established, reasonably wealthy gaming market.
Review: Tomb Raider better thanks to new formula the new Tomb Raider is possibly the best episode since the original, precisely because it is the classical formula has released.



The newly qualified archaeologist Lara Croft is on expedition near Japan, when her ship is overtaken by a storm. The ship breaks in half and Lara is washed ashore on a mysterious island. Even before they can call her colleagues for help, she is knocked unconscious and kidnapped.



Feel sorry For the adventure falls, slips, stumbles, pleurt, splashes and snikt they themselves by the island. If you don't feel sorry for her at some point, then you're just as heartless as the directors of Crystal Dynamics that get her through the mangle.

It is that they have a digital character is, for no man survives in it really the many broken bones and rusty pieces of iron with which she is impaled. And if you make a mistake while playing, then the creators put a number of gruesome death scenes.
The reboot gives us a young Lara Croft who ends up in a thriller in the jungle and respond to them as a human being of flesh and blood.

Unfortunately the directors decide this in the second act total to drop, but fortunately restore them afterwards and supply a adventure that asks for more.